UPDATE (11/22/2020): The newly-branded Zepp app get ANOTHER beneficial update. The biggest upgrade is the expansion of sleep tracking, with the addition of REM Sleep Minutes and other related metrics. Since every single Zepp and Amazfit wearable is equipped with at least 4 days of battery life, their sleep tracking quality is some of the best in the industry.
The Amazfit App is now the Zepp App! The change in the name was a little puzzling until we got down to the details.  
     As the #1 wearable company in the world, Huami has been giving other wearable companies like Fitbit, Samsung, Apple, Google, and more a run for there money. Over the last few years, Huami has been steadily expanding their family of health and fitness devices. Back in 2018, Huami initiated the purchase of the sports motion tracking company, Zepp. Based in San Jose, CA, Zepp is right down the road from Huami's US-based partner, Amazfit.
     Even though it looks like they're continuing to develop Amazfit branded wearables, the Amazfit app used to pair devices and track metrics is now called the Zepp app. This sets them up for further development and integration of a wider range of motion and biometric sport tracking devices.
Zepp has always been known for their precision swing tracking for golf, tennis, baseball, and softball, but the development of the Amazfit HomeStudio Smart Treadmill and Mirror shows Huami's dedication to high-quality health and wellness tracking. That's a stark contrast compared to the everything-but-smooth Google-Fitbit merger.

Fitbit has been a little stagnant over the last few years when it comes to device development. Pair that with Google's complete lack of wearable device development and it's no question why their merger has hit a few roadblocks. From the outside, it looks more like Google making a power-grab for Fitbit's 'treasure chest' of biometric data, rather than being interested in actually developing a high-quality wearables line.
What's New With The Zepp App?
First of all, all of the Amazfit devices will still work with the Zepp app and all previous functionality and historical data will remain. The one main thing that Zepp brings to the table is its proprietary digital health management solution that takes activity and biometric data tracking to the next level.
The Amazfit App already had advanced runners metrics, GPS, and other advanced tracking features, but Zepp's has software can do much more. With their AI-based analysis, you'll get real-time and detailed feedback based on all of your motion and biometric data. They also claim the ability to track early warning signs for things like diabetes, heart disease, and more.
Zepp Wearable Devices Available
The first Zepp-branded wearables to hit the market are the Amazfit Zepp E Smartwatches. You have a choice between round or square faces, but other than that, both have almost identical specs. Featuring some impressive specs, like 7-day battery life and advanced biometrics tracking, the Zepp E is a workout beast.
Since the Zepp app works with all of the Amazfit watches, you have a nice range of watches and fitness trackers as alternate choices. Here are our favorite wearables that work with the Zepp app:
Amazfit GTS
Best Smartwatch Alternative
5 ATM Water & Dust Resistance

Advanced Running and Sleep Metrics

1,000's of FREE watchfaces to choose from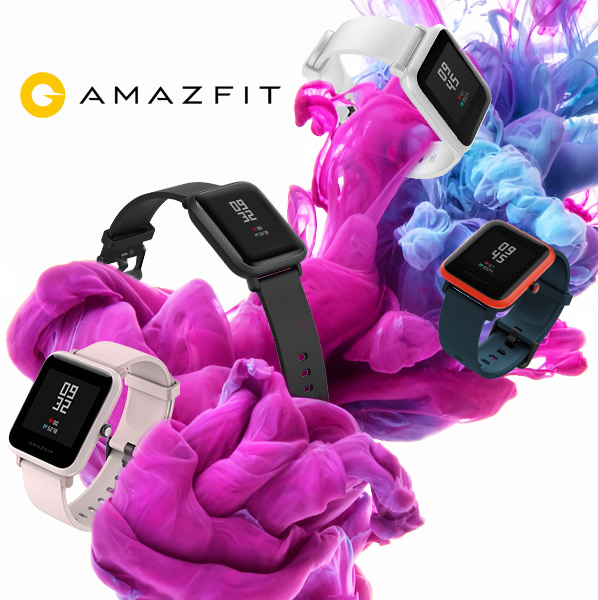 Amazfit Bip S
Best Fitness Tracker
5 ATM Water & Dust Resistance

Advanced Running and Sleep Metrics

1,000's of FREE watchfaces to choose from

Super-efficient transflective display