Battery Life: 9 Days
Size(s): 42mm
Color(s): Black, Rose Gold, Light Gold, Amethyst Steel, Carbon Gray, and more
Screen: Transflective MIP; 1.2″
LTE: No
Built-in GPS: Yes
Wrist Straps Type: 20mm (Garmin quick-release)
Tracking Metrics: Steps, sleep, heart rate, Pulse Ox, Training Load, Fitness Age, Body Battery™, hydration level, barometer, accelerometer, gyroscope, calories, menstrual cycle, hearing protection, compass, and more
Special Feature(s): Solar charging (optional); new 'Widget Glances' feature lets you see 3 widgets at the same time
Music Storage: Yes (2,000 Songs)
Memory Capacity: 32GB
Waterproof Rating: 10 ATM
Best-in-class health, sport, and GPS tracking platform (Garmin Connect)
Save Spotify, Amazon Music, and Deezer playlist directly on the watch
Ridiculous 9-day battery life (3-4 days even with Pulse Ox Mode set to 'All Day')
Preloaded topographic, road, trail, and ski resort maps
Tracks almost ANY sport (perfect for triathletes)
Compact size (42mm) fits most wrist sizes
Fully loaded with safety features: LiveTrack, Incident Detection, Assistance, and more
OPTIONAL luxury upgrades: Sapphire display and solar charging
Limited selection of Garmin and 3rd-party replacement bands
Less battery life than the larger Fenix 6 Pro and 6X Pro version
Expensive
No LTE version
No touchscreen controls
The Garmin Fenix watches have always been their flagship series, so they love to pull out all the stops. Coming with almost every basic and luxury feature right out of the box, the Fenix 6 Pro series is the Cadillac of GPS Watches. The only optional upgrades left are moving up to a Sapphire display or solar charging display. It even comes preloaded with Garmin's complete collection of topographic, road, trail, golf course, and ski resort maps. Out of all the Fenix 6 models, the 6S Pro is my favorite, but we'll get to why in a sec.
Just like with the Garmin Forerunner models, the Fenix uses the 5-button setup for ALL watch navigation. It's listed as a 'Con' since most other wearables have touch controls, but Garmin makes their button-based navigation EXTREMELY intuitive. You shouldn't miss a thing once you get used to it. Plus, it's nice not having a smudged-up watch face from constant touching.
I'll probably catch some heat for picking the Fenix 6S Pro over the larger 6 Pro and the 6X Pro, but the 6S Pro's more compact design fits the widest range of wrist sizes. At 42mm the 6S Pro still features a large 1.2″ transflective display and features a battery big enough to get you 9-days of normal usage. Unless you large wrists, the 6 Pro and 6X Pro can get pretty uncomfortable and annoying for all-day usage.
If you're coming from a traditional smartwatch, you're actually getting a huge upgrade in battery life and sport/fitness tracking, so it's not a difficult sacrifice. Plus, these are the two features that should be most important for you, if you're looking for a wearable to support an active lifestyle. If you can do without the bells and whistles of traditional smartwatches, take FULL control of your health and wellness with the Garmin Fenix 6S Pro!
More Wearable Options....
It's tough to pick the best wearable for your needs. If the Garmin Fenix 6S Pro doesn't meet all of your needs, then maybe this guide will do the trick. From fitness trackers to LTE smartwatches, we show you the best from each category. Plus, we break down what makes each one special, so you can focus on the features that are important to you. There are plenty of choices so you don't have to make sacrifices.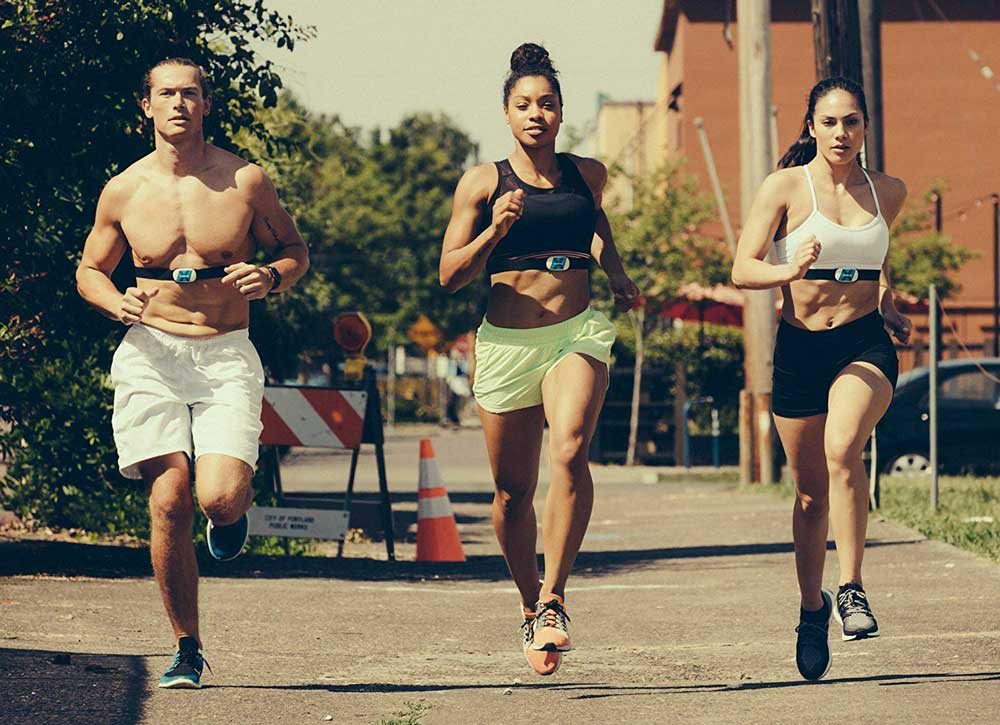 While Polar's wrist-based heart rate tracking is one of the best in the business, nothing beats the accuracy of a chest strap monitor. Even though the Grit X isn't ANT+ compatible to work with a variety of chest strap monitors, Polar makes one of the Top 3 options. Check out our review of the Top 3 Chest Strap Monitors to see which one is the most compatible with your wearables and workouts…