GPS/GLONASS/GALILEO (Multi-Frequency Positioning: Sapphire models)

2000 Songs (Spotify, Amazon Music, and more)

16 GB (32 GB; Sapphire models)
Battery Life: 9 Days
Size(s): 42mm, 47mm, and 51mm
Color(s): Black, Carbon Grey, Dark Bronze, Mineral Blue, Rose Gold, Silver, and Carbon Gray
Screen: Transflective MIP; 1.2″, 1.3″, and 1.4″
LTE: No
Built-in GPS: Yes (GPS, GALILEO, and GLONASS)
Wrist Straps Type: 20mm, 22mm, and 26mm (Garmin quick-release)
Tracking Metrics: Steps, sleep, heart rate, Pulse Ox, Training Load, Fitness Age, Body Battery™, hydration level, barometer, accelerometer, gyroscope, calories, menstrual cycle, hearing protection, compass, and more
Special Feature(s): Solar charging (optional)
Music Storage: Yes (2,000 Songs)
Memory Capacity: 16GB and 32GB
Waterproof Rating: 10 ATM
Great battery life
Tons of free sports tracking apps and training programs
Sun-friendly transflective display
Compatible with iPhone and Android
Led by a combination of the transflective display and improved Garmin Elevate V4 heart rate sensor, the Fenix 7 series is one of the most battery-efficient wearables available. Plus, you have the optional solar charging Fenix 7 models that can further extend the battery life.
While the overall battery performance depends heavily on the style of usage, the improvement from the Fenix 6 to the Fenix 7 is significant. We tested with battery-hungry features enabled like:
24/7 Heart rate
Always-On display mode
Pulse Ox (during sleep)
Smart notifications
1+ Hours of GPS workout tracking per day
and more!
After a few months of testing, the battery life ended up being more like 7-8 days. On the other hand, this was with the Fenix 7s Solar, which has the shortest battery life of the three Fenix 7 models.
One of the best features of any Garmin wearable is the Garmin Connect App (iOS | Android | PC). Packed full of sport tracking programs, health analysis, community challenges, and more, no other wearable gives you more functionality without charging a monthly subscription.
Besides the Connect IQ store that allows you to download watch faces and 3rd-party apps, everything you need for connecting and adjusting the settings on your Fenix 7 is also included in the Connect app.
In my opinion, the only thing that the Garmin Connect app is missing is a nutrition tracking section. On the other hand, Garmin is partnered with MyFitnessPal, so all of your nutritional tracking data can be synced to the Garmin Connect app and automatically integrated into the rest of your health and fitness analysis.
Sun-Friendly Transflective Display
If you're an Apple Watch user, it can be tough to sacrifice the premium look and performance of their cell phone quality, AMOLED display. On the other hand, unless most of your workouts and other activities are indoors, Garmin's sun-friendly, transflective display quality is industry-leading.
Besides looking better in sunlight, this type of display is far more efficient on battery usage when compared to the power-hungry AMOLED display. If you're a user of wearables like the Apple Watch, Samsung Watch, or other traditional smartwatches, you already know the frustration of the battery-draining effects of their displays.
The other major benefit of transflective displays like on the Fenix 7 is their FULL Always-On mode. Mostly due to their overall efficiency, you're able to have the full watch face visible at all times. That makes it even more valuable during workouts since you can always get a hands-free glance at your current performance.
Not only are all Garmin wearables compatible with iPhone and Android, but Garmin gives you more control of your data compared to most of their competitors. Even though the mobile version of the Garmin Connect app shows a healthy majority of your overall health and fitness status, you can get even more with their PC application version.
Log in using your favorite PC browser, and you'll be able to get further analysis on all metrics your Fenix 7 can track. Plus, using the PC version, you can import or export your health and fitness data for use with other platforms like MyFitnessPal, Strava, and more!
When it comes down to it, there's far more to love than to hate on the Garmin Fenix 7 series. In the multi-sport tracking category, the Fenix 7 comes in easily as the #1 choice in wearables, especially since most of the tracking and analysis features come included at no extra charge in the Garmin Connect app.
If you can do without the luxury AMOLED display and extra smartwatch features of wearables like the Apple Watch, you'll be rewarded with a smartwatch that can go anywhere and track almost any activity.
Ridiculous battery life! (11-28 days in smartwatch mode and more with solar models!)
Solar charging models provide extended battery life
Super-efficient and accurate heart rate sensor (Garmin Elevate V4)
Transflective (MIP) display looks even better outdoors than indoors
5 physical buttons for better menu navigation and selecting during workouts/wet conditions
Responsive touch display (NEW to Fenix Series)
Best-in-class GPS tracking and navigation with topographic, road, trail, and ski maps of the world
Adaptive 5k, 10k, and marathon coach-lead training programs
Built-in LED flashlight (Fenix 7X models only)
10 ATM or 100M water resistance
FREE Garmin Connect app includes everything you need, from advanced biometric tracking to tons of fitness programs.
On-wrist workout programs for Yoga, HIIT, cardio, strength training, and more
Compatible with iPhone and Android
Holds up to 2,000 songs
No ECG Sensor
No mic for hands-free usage
No LTE model
No smartwatch apps
Expensive
As Garmin's flagship wearable, the Fenix series has always come fully loaded with features, and the Garmin Fenix 7 is no different. From the standard Fenix 7 to the Saphire Solar edition, there's not much that it CAN'T do.
With an industry-leading selection of free sports tracking apps and training programs, the sticker price is easy to justify. Plus, the Garmin Connect app is packed with metrics, graphs, and other features that can help you track far more than the average smartwatch or fitness tracker.
Long story short, it's the best multi-sport watch that money can buy and can help you grow and meet goals regardless of your health and fitness level.
Is The Garmin Fenix 7 Touch Screen?
One of the most exciting new features Garmin brought to the Fenix series is the touch screen capability. Don't get me wrong, the physical 5-button layout is still the best way to navigate through the intuitive user interface, but added touch screen navigation is a nice luxury.
One of the first things we tested on the Fenix 7 was the touch responsiveness in a few different wet conditions and styles of gloves. While it didn't perform quite as well as traditional smartwatches like the Apple Wath 7 and Samsung Watch 4, it still did really well.
It seems to be the handiest when reading longer text notifications and on-wrist workout analysis. On the other hand, during workouts, I still find myself using the physical buttons because their responsiveness is snappy and reliable. Plus, the screen stays free from fingerprints and sweat, which is a nice side effect.
Is The Fenix 7 Solar Waterproof?
Yes. While you can't go deep-sea diving with the Garmin Fenix 7, 10ATM (100 meters) water resistance will protect it in most wet conditions. That's what makes the Fenix 7 one of the best wearables to track open water swimming, lap swimming, surfing, and more!
Does The Fenix 7 Have Music?
Regardless of which Fenix 7 model you pick, you can store up to 2,000 songs right on your watch. Download playlists of your favorite songs and podcasts from Spotify, Amazon Music, and more! Then connect your Bluetooth workout earbuds and hit the road or the trail without having to worry about where you're going to stuff your phone.
What's The Difference Between The Solar And Sapphire Solar?
Besides the improved scratch-resistance of the Power Sapphire watch lens, there are 3 benefits of the Fenix 7 Sapphire Solar over the 7 Solar:
More color options
Upgraded storage capacity from 16GB to 32GB
Better GNSS (GPS, GLONASS, GALILEO) accuracy using Multi-Frequency Positioning
What's The Best Watchband For Working Out?
Even though Garmin's watchbands that come with their wearables are better than average, nothing beats the fit and comfort of the stretchy Velcro sport loops. Unfortunately, Garmin doesn't make their own, but there are plenty of 3rd-party options out there.
Here are the best options we've found:
What's The Best Compatible Accessories?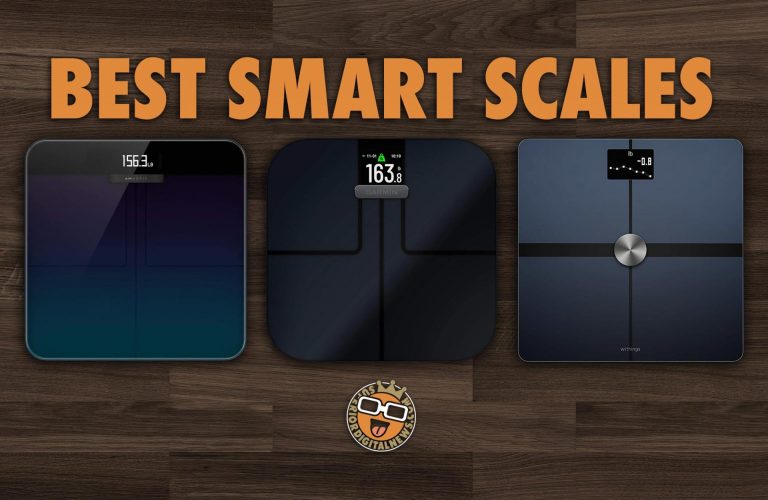 See why the Garmin Index S2 is the best overall body composition smart scale, but there are 2 alternatives that may fit your needs and budget a little better.
Read More »
Garmin VS Polar VS Wahoo?! We compared the best-of-the-best in heart rate monitors to see which one is REALLY the best.
Read More »